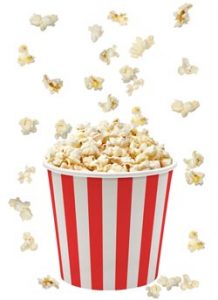 Bulk White Popcorn Kernels
If you are looking for unique styles of popcorn, we are here to help you. At Shumway Farms Theater Style Popcorn, we are proud to provide a wide variety of options that can suit just about any personal preference. One of our most popular options is our white popcorn. When we talked about white popcorn, we are simply talking about corn kernels that are white and whole grain. There are multiple ways you can pop these popcorn kernels. This includes the microwave, the stovetop, or even in an air popper. If you would like to add a bit of case to our white popcorn, you simply need to add a bit of butter and salt. A wholesome snack that contains a lot of fiber, it is easy to see why so many people have fallen in love with our whole-grain, white popcorn!
Our White Popcorn Is Sweet and Delicious
When compared to traditional popcorn, our white popcorn is a bit sweeter. This provides a delicious flavor that simply cannot be matched by traditional microwave popcorn. Our kernels have been carefully selected from only the best crops in the area. Then, they have been dried until they contain the perfect moisture content. Finally, they are packaged carefully for optimized shipping. When you heat these kernels, the holes will burst. Then, they transform into the fluffy blossoms with which you are so familiar. This creates a delightful crunch that simply cannot be matched. Even though you may love movie theater popcorn, we believe that this is a cut above. If you give our white popcorn a chance, we are confident that you will get rid of traditional popcorn forever!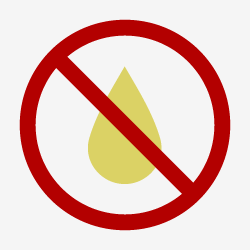 You Do Not Need Oil to Pop White Popcorn
If you would like the power white popcorn with oil, you can certainly do that; however, we have discovered that many of our customers enjoy eating our light popcorn without oil. For example, if you are trying to turn this into a low-fat snack, you are welcome to use an air popper. Then, simply add your favorite spices and herbs to flavor it appropriately. Using an air popper is a great way to reduce the amount of fat in a traditional popcorn snack. On the other hand, you can certainly add a bit of butter if you would like to turn our light popcorn into a special treat. Finally, you can also use your favorite boil if you would like to pop our white popcorn on the stove. One of the many reasons why people love our white popcorn is that it is one of the most versatile snacks available. We've even created a cinnamon sugar popcorn recipe for you. Why not give it a try?
White Popcorn: Product Specifications
Some of these specifications regarding white popcorn include:
There are approximately 75 kernels and every 10 grams of white popcorn
White popcorn has an expansion ratio of about 46-48 MWVT, which means about 99 percent of all kernels will pop
We have multiple back shipment options available, including 35-pound bags, 50-pound bags, and 2000-pound totes
We also have both shipping options available. We have Partnerships throughout the local region of Michigan, across the United States, and all over the world. Therefore, we provide both domestic and international shipping and multiple quantities. We also have fast processing time and affordable shipping rates. We have LTL, FCL, LCL, and truckload shipping available. If you would like to learn more about how we can help you meet your popcorn leave, please give our team a call today!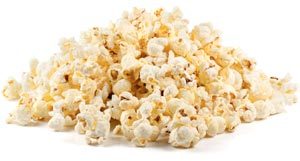 For the Best White Popcorn, Contact Shumway Popcorn Today!
At Shumway Farms Theater Style Popcorn, we are proud of our long, expansive history when it comes to popcorn. Our white popcorn is one of our most popular products. It pops reliably, is a healthy snack, contains lots of fiber, and has a unique, sweet flavor. We are confident that if you give our white popcorn a try, you will not want to eat anything else. Therefore, why not take a closer look at everything we have to offer today? It would be our pleasure to work with you to find the perfect popcorn for you, your family, and your business. Call us at (517)767-3569 or fill out the form below to speak to a member of our team! We look forward to hearing from you.