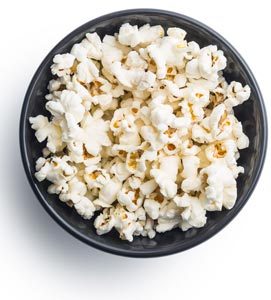 Mushroom Popcorn Kernels Bulk
Popcorn is one of the most popular snacks in the world. Now, we are proud to offer a wide variety of popcorn styles as well. One of our most popular options when it comes to popcorn is mushroom-style popcorn. Here at Shumway Farms Theater Style Popcorn, we offer a delicious style of mushroom popcorn that we are confident you will love. What is our mushroom popcorn, and why do people like it so much? There are several important points you should keep in mind.
To purchase mushroom popcorn kernels, please fill out the form above with your name, email and desired quantity. We will contact you as soon as possible!
What is a Mushroom Popcorn Kernel?
First, you might be wondering what makes mushroom popcorn different from butterfly popcorn. The name simply refers to the shape of the kernels after they pop. When popcorn kernels are exposed to heat, they eventually explode open, leading to the typical shape with which you are familiar. Butterfly popcorn kernels usually pop in unpredictable shapes. They usually have a lot of wings protruding in a variety of directions. In contrast, mushroom popcorn kernels tend to form large, round, consistent shapes.
Importantly, one type of popcorn is not necessarily better than the other. This is usually a personal preference. On the other hand, there are several advantages that mushroom popcorn will provide.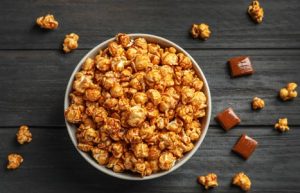 How to Make Mushroom Popcorn? Toppings Are Their Strong Suit!
If you are someone who likes to put a bunch of toppings on your popcorn, then mushroom popcorn is probably going to be the better choice. Mushroom popcorn is great for those who like to add toppings including chocolate, caramel, and melted cheese. Because mushroom kernels are round, they provide a much larger surface area that makes it easier for people to add their coatings. The nice, consistent shape makes it easier for the toppings to stick to the popcorn. In contrast, if people were to add toppings to butterfly popcorn, the topping might not distribute consistently. Furthermore, it might not stick to the kernels. That is why candy and cheese popcorn is usually made out of mushroom popcorn.
Mushroom Popcorn Kernels Are Uncrushable
There are many reasons why people choose to buy mushroom popcorn kernels in bulk. For example, it is very difficult to crush mushroom popcorn. Have you ever opened a bag of popcorn, only to realize that all the pieces at the bottom were crushed? This can be incredibly frustrating. Fortunately, this is not a problem when it comes to mushroom popcorn.
Another reason why people love to add candy to mushroom popcorn is that it can stand up to routine wear and tear. Instead of the shape collapsing in on itself, leading to a disappointing snack, mushroom popcorn is up to the challenge. It retains its shape even when it is covered with a relatively heavy coating, making it a versatile snack option. In addition, once mushroom popcorn is coded, it usually remains fresh. Therefore, it also has a longer shelf life than butterfly popcorn. Even though butterfly popcorn is certainly a delicious snack, these are just a few reasons why many people love mushroom popcorn. We are confident that if you give our mushroom popcorn a try, you will fall in love as well.
Best Brand of Mushroom Popcorn: Product Specifications
Mushroom popcorn is one of our most popular options. Even though it is used primarily in the production of caramel popcorn, it can be used in multiple other ways as well. A few products that the vacations keep in mind include:
Mushroom popcorn is large, with approximately 40 to 45 kernels per 10 grams
The expansion ratio is slightly less than 43 MWVT, as mushroom popcorn remains in a durable, round ball shape to make it easier to process without crumbling
We provide shipment options and 35 lb. bags, 50 lb. bags, and 2000-pound tote bags
We can ship our product throughout the local Michigan area, across the country, and even overseas. We have fast processing times, reliable shipment rates, and affordable prices.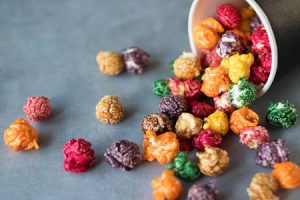 Where To Buy Mushroom Popcorn Kernels?
If you are looking for the best mushroom popcorn kernels in the United States, then look no further than Shumway Farms. We have an unparalleled level of experience when it comes to popcorn production. We are confident that we have the experience necessary to provide you with a delicious snack as well.
Get a Quote