As an unprocessed whole grain, popcorn is rich in indigestible fiber, which helps with digestion. Popcorn is a sacred food that holds a special place in people's hearts. It is pretty good for a snack thanks to its very low fat and calories content. Moreover, popcorn can transform any occasion into a celebration.
Then, there's the corn and GMO question that everyone wants to know. Is Mushroom Popcorn Genetically Modified? Well, it is not! Popcorn is a distinct type of corn that has not been genetically modified.
Since most of the variety eaten worldwide is grown in the U.S., any kind of popcorn bought in the U.S. is organic or non-GMO. Besides, organic food cannot be genetically modified according to USDA standards. Therefore, you should be confident when purchasing organic mushroom popcorn kernels to spice your taste buds as you enjoy the many health benefits.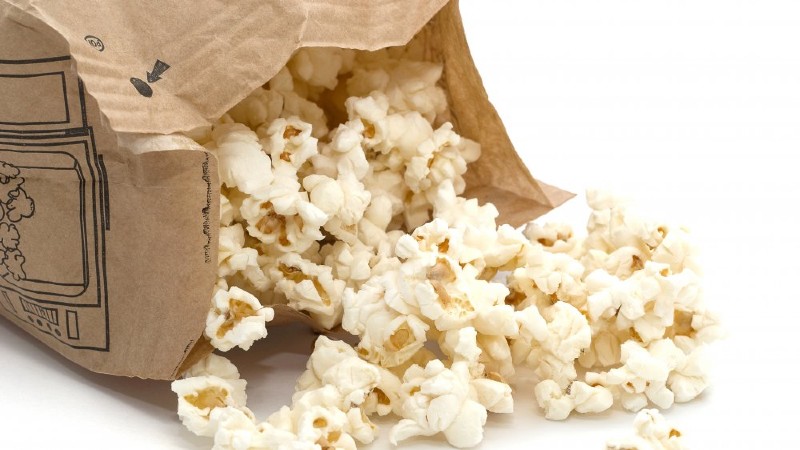 Mushroom Popcorn 101
The main difference between mushroom popcorn and butterfly popcorn is the name which refers to the shape of the kernels after they pop. Usually, popcorn kernels explode open when exposed to heat. As a result, butterfly popcorn kernels typically come out with unpredictable shapes with many wings protruding in different directions.
In contrast, mushroom popcorn kernels tend to form consistent shapes. Therefore, no type of popcorn is better than the other, and the assertion only depends on personal preference. However, several benefits come with mushroom popcorn, including the following:
Uncrushable
One reason why people like mushroom popcorn kernels is that they are not easy to crush. Thus, no chance of getting crushed popcorn. Moreover, mushroom popcorn can stand up to routine wear and tear and retains its shape even when covered with a relatively heavy coating. In addition, this type of popcorn usually remains fresh once it is coded, giving it longer shelf life than butterfly popcorn.
High Nutrient Content
Mushroom popcorn possesses essential nutrients needed for proper growth and development. The vitamin B complex, polyphenolic compounds, antioxidants, manganese, and magnesium are some of the nutrients that popcorn can offer. They are best served with butter, caramel, or chocolate to add flavor.
Organic compound
For a delicious caramel corn kettle corn, organic mushroom popcorn is a new item to try out. Mushroom popcorn is larger and healthier than yellow popcorn or butterfly varieties, making it the right choice for toppings. Try Organic mushroom popcorn if you like small and tender popcorn.
High Fiber Content
Its high fiber content and low fat explain why it is popularly used as a quick, nutritious snack. They are typically a whole grain that includes minerals, vitamin B complex, and vitamin E. It is easily digestible even for persons with digestion issues.
The high fiber content enables popcorn to move smoothly through the digestive tract as it stimulates the peristaltic motion of the intestinal muscles. As a result, there is the production of digestive juices, which maintains the health of your digestive system.
Low cholesterol level 
With low levels of fats, popcorn is responsible for the control of blood sugar, reducing cholesterol levels, and boosting weight loss. It also prevents chronic ailments like cancer and others. Thus, mushroom popcorn serves as a nutritional delight for persons looking for a healthy alternative.
Popcorn Soup
Most people use beer, cheese, and popcorn soup as a state delicacy, while other soup recipes call for popcorn sprinklings on top as a garnish.
No Genetic Modifications
As indicated earlier, the mushroom popcorn variety of maize has remained untouched even though over 90% of the corn produced in the U.S. is genetically manipulated. While it isn't certain to say that the oils or other additives used weren't modified, one known fact is that there is currently no genetically modified popcorn available on the U.S. market.
Buy from Shumway Farms
Mushroom popcorn kernels are the healthiest because they are non-GMO, have low cholesterol, are high in fiber and nutrients. With the uncrushable nature of mushroom popcorn, waste is reduced, ensuring that every pack of kernels is intact and ready to deliver all the benefits from each kernel. For popcorn that can handle a wide variety of toppings, don't hesitate to go with mushroom-style popcorn. Contact our experts at Shumway Farm today!